If a tree is available in a text-based format, it should not be too difficult to load into R.
Manual entry
A straightforward, if cumbersome, way to enter trees into R is by manual text entry:

Beware common gotchas when entering text:
Ensure that the tree string ends in a semi-colon.

Make sure that brackets are matched. Some text editors, such as RStudio or Notepad++, contain built-in syntax highlighting that will highlight the counterpart to each parenthesis as you type.

Look out for ((double brackets)) or brackets enclosing a single node: the resultant 'invisible nodes' can cause R to crash.



badTree

 

<-

 

ape

::

read.tree

(

text 

=

 

"((A, B), (((C, D), ((E), F))));"

)


plot

(

badTree

)




ape

::

nodelabels

(

bg 

=

 c

(

3

, 

3

, 

2

, 

2

, 

3

, 

3

, 

2

)

)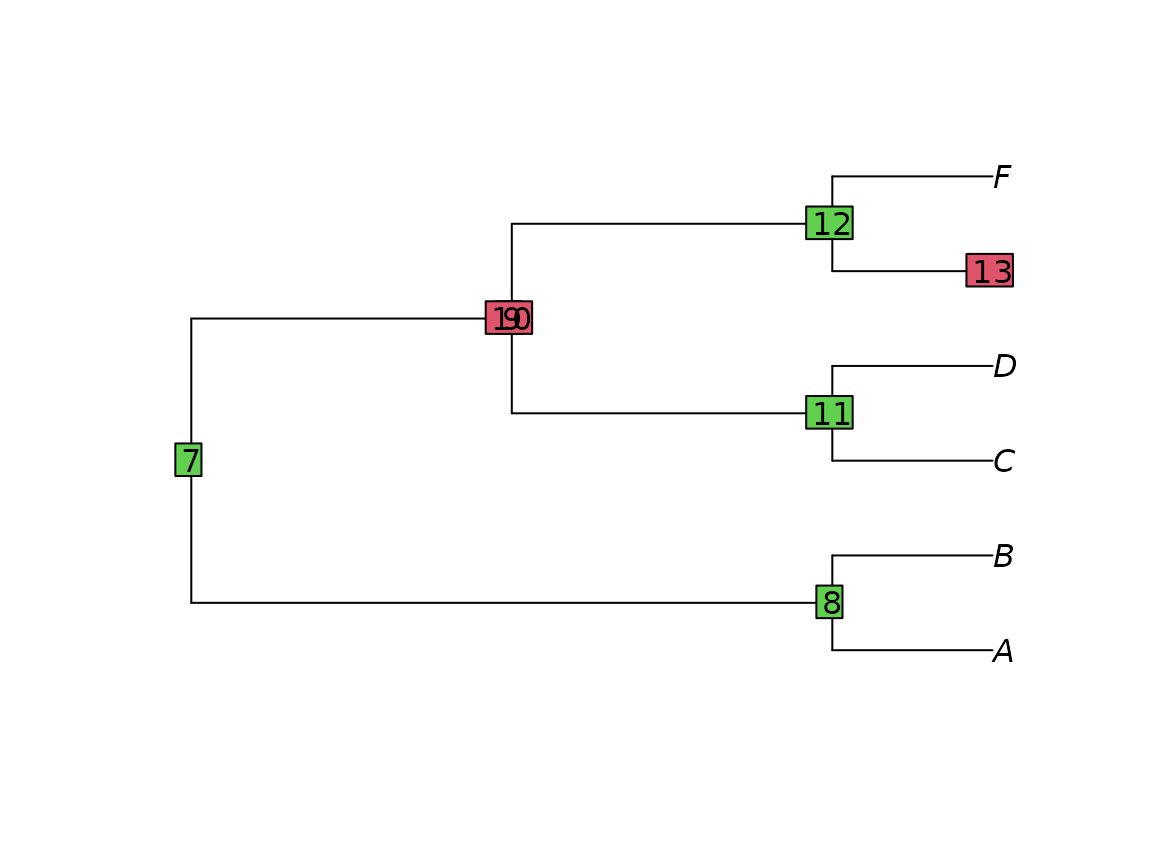 The text is expected in Newick format, so can contain edge lengths - but edge lengths must be included for every edge of the tree, or they will be ignored.

Export (write) trees
To save a tree to a text file, use ape::write.tree(tree, file='filename.txt') for Newick format (widely supported by most phylogenetic software), or ape::write.nexus(tree, file='filename.nex') for Nexus format.
What next?
You might want to: